Streamline Pathologists' Assistant & Histotech Hires
Keeping pathology and histology labs fully staffed is a full-time job.
Finding experienced pathologists' assistants and histotechs is challenging in any market climate. Increase lab productivity with highly motivated, skilled job seekers to drive efficiencies and allow your team to focus on core lab competencies.
Access fully qualified pathologists' assistants and histotechs across every hiring model:
Temporary / Travel Positions

Temp-to-Hire

Permanent Placements
Check Out Our Hiring Process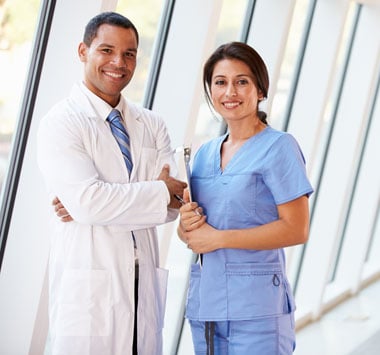 Pathologists' Assistants
Augment your team with experienced PAs to reduce workload and eliminate performance gaps.
Histotechnologists
Access an entire network of histotechnologists trained in preparing and processing specimens to meet your lab quotas.
Histotechnicians
Match your lab position with a skilled histotechnician committed to service excellence.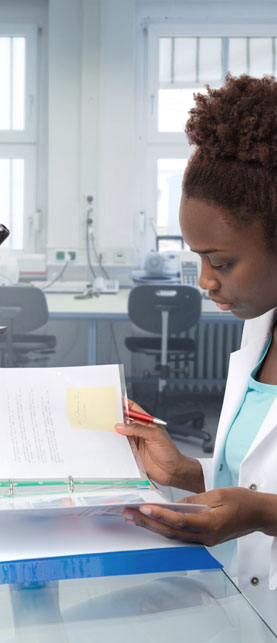 Hiring Process
Nicklas Medical Staffing streamlines hiring for histology and pathology labs of every size, scope, and type. Our team of recruiters handle all the hiring heavy lifting in four simple steps:
1: Sign up
Sign a master contract agreement to launch the search for lab professionals.
2: Review
Review resumes and get to know applicants for next steps in the hiring process.
3: Connect
Let us coordinate phone and in-person interviews.
4: Start
Make the hire! We'll book travel for temporary employees and assist in negotiating permanent placement offers on your behalf.
We Know Labs
At Nicklas, we aren't just pathology staffing experts — we are also pathology professionals.
Nicklas founder and owner, Deborah Hills, is an ASCP-certified pathologists' assistant with 20 years of experience at leading labs across the U.S.
Our firsthand PA experience sets us apart from other lab recruiting agencies. Nicklas' unique lab insight enables us to identify job requirements, work environment, and necessary qualifications to find the right match.
"Thank you for always providing such great people. We are fortunate to work with you."
Abby Kruse
Incyte Diagnostics
How quickly can you credential temporary staff?
How long is a typical contract?