Take Charge of Your Lab Career
No spinning wheels, no force fits, no pressure hires — let Nicklas create a customized search for your next lab job.
Nicklas Medical Staffing helps pathologists' assistants and histotechs launch, build, and grow their lab careers, one contract at a time. Owned and operated by a former practicing pathologists' assistant, Nicklas Medical Staffing works directly with hiring managers at leading labs across the U.S. Our lab staffing options include multiple hiring models for the right job PA, histotechnologist, or histotechnician job fit.
Temporary/Travel Positions

Temp-to-Hire

Permanent Placements
Nicklas Medical Staffing also offers a highly competitive benefits package that includes malpractice insurance and retirement savings programs for temporary staff — and we offer health, dental, and vision coverage from day one!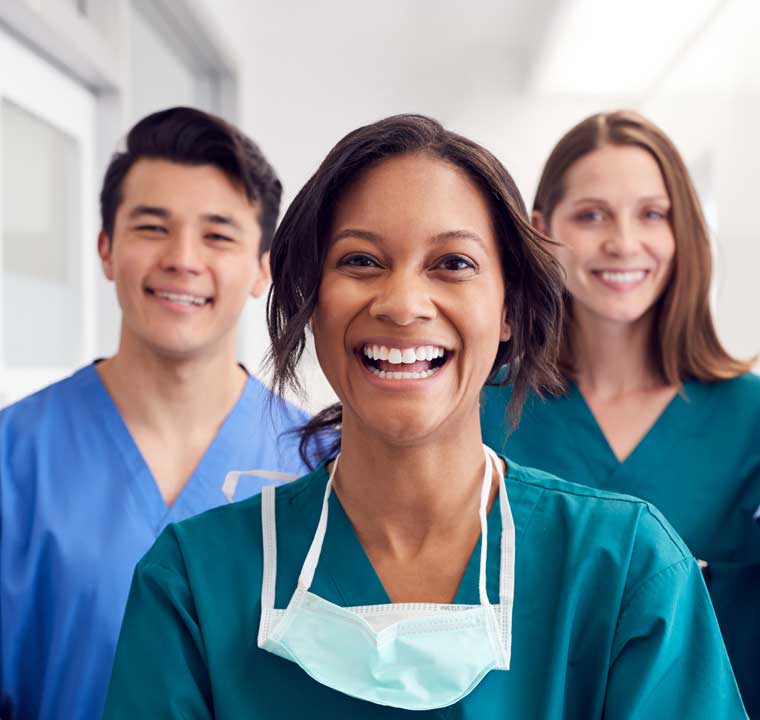 Benefits of Working With Us
We Know Labs
As an ASCP-certified pathologists' assistant, Deborah Hills, Nicklas's Owner, built a staffing agency that connects job seekers with in-demand pathology and histology labs.
Since 2013, Nicklas Medical Staffing has delivered staffing plans that eliminate the stress and inconvenience of making a career move. Deborah's unique lab experience and knowledge is apparent in the Nicklas team, who work on the details of every PA and HT/HTL placement. Nicklas's commitment to service excellence and robust benefits program sets this agency apart from other agencies.

Pathologists' Assistants
Eliminate the time, stress, and inconvenience of searching for your next pathology lab job.
As a highly skilled and trained health professional, pathologists' assistants are a critical component to pathology labs of every size, type, and scope.
Today's pathologists' assistants play a vital role in keeping their labs running successfully. Nicklas Medical Staffing knows firsthand the invaluable contributions of pathologists' assistants in every lab.
We prioritize making the job search and transition as stress-free and convenient as possible. Most importantly, at Nicklas Medical Staffing, we work as a team with our permanent job seekers, collaboratively sourcing opportunities and negotiating the best salaries.
Nicklas Medical Staffing provides our temporary employees with paid travel arrangements, including lodging accommodations, airfare, car rental, and meals. We also offer a comprehensive benefits package and retirement plan. Put simply, Nicklas Medical Staffing supports our PAs to make every lab placement seamless.
Send your resume to Nicklas Medical Staffing today to launch your job search.
Pathologists' Assistant Jobs
"The best part of being a histotech is the close-knit family we are. I love creating beautiful slides for the pathologists to read. It is rewarding to help the doctor make a diagnosis. As a traveler I get to meet new people and learn new ways of doing the same routine work. I also make new lifelong friends from all over the country."
Lisa L
HT (ASCP)
"As a traveling PA, you end up in places you'd never expect to be! My experiences of traveling the U.S. for work these last few years has changed my outlook on life significantly."
Sara M
PA (ASCP)
Histotechs (HT/HTLs)
Gain access to diverse opportunities at leading histology labs on a nationwide scale.
Histotechnologists are often the unsung heroes of the histology lab, cutting, embedding, freezing, and preparing tissues and slides for assessment and diagnosis.
At Nicklas Medical Staffing, we recognize the value of these skilled and trained professionals. We also understand that finding your next histology lab opportunity can be a challenge, especially in certain regions where open positions are limited.
That's where Nicklas Medical Staffing steps in. Our network of histology lab leaders equips us to connect our HT/HTL professionals with the right opportunity for their career and lifestyle.
Find your next histology opportunity to expand your professional skill set.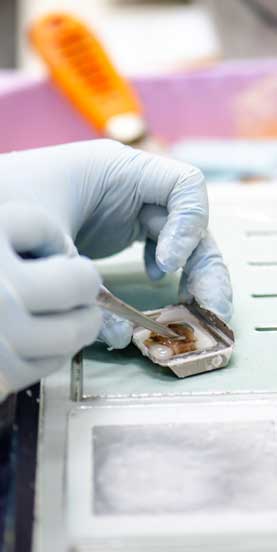 What benefits does Nicklas offer to temporary staff?
What's the best way to see available jobs?
At this time, we are unable to offer sponsorship to applicants who are located outside of the United States or Canada.