Why We Do What We Do
We aren't just lab staffing experts — we are experienced lab professionals.
Nicklas Medical Staffing Founder and Owner, Deborah Hills, has a medical career that spans over 20 years, working first as a phlebotomist and later as a pathologists' assistant. During that time, she worked in multiple hospital settings, gaining invaluable insight and experience into the pathology lab industry across the U.S.
Deborah initially founded Nicklas Medical Staffing to market and outsource her own pathologists' assistant services. However, she quickly realized her unique background, network, and expertise enabled her to successfully source and place pathology and histology lab professionals on a national scale.
Today, Nicklas Medical Staffing develops recruiting plans for pathologists' assistants and histotechs at healthcare facilities across the country. We've earned our reputation as an innovator in lab staffing services, developing long-lasting partnerships built on honesty, integrity, and trust.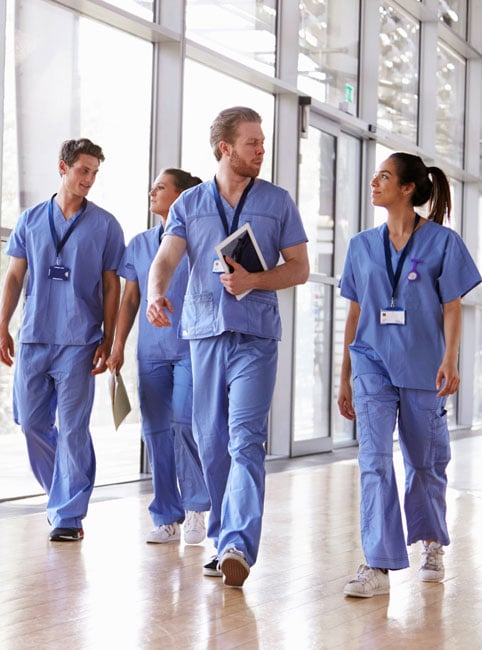 Deborah Hills
Founder & Owner
With more than 20 years of experience as a pathologists' assistant and almost a decade as a PA recruiter, Deborah knows the pathology and histology lab hiring landscape. As Nicklas' founder and owner, Deborah prioritizes service excellence across every professional partnership, delivering big firm support with the smaller firm care and personal attention her clients and job seekers deserve.
Christopher Dunne
PA & HT Staffing Manager
As the newest member of Nicklas Medical Staffing, Christopher has over 20 years of experience as both a certified Histology Technician and a Pathologists' Assistant. Christopher has worked in private laboratories, large hospitals and dedicated nearly a decade to teaching/training Pathology Residents in anatomic pathology. He has served as a Lead PA and a Supervisor helping him understand all aspects of the laboratory. Christopher leads a full life outside of work-he and his wife enjoy their 4 children and 2 grandchildren. Christopher loves helping HT/HTL's and PA's find a great job that they love.
Amanda Sobczak
Staffing Coordinator
As our staffing coordinator, Amanda manages all of our documentation and onboarding compliance requirements. Highly organized, innovative, and with a razor-sharp focus on all the details, she thrives in our fast-paced lab staffing environment. Amanda keeps us all on-task, on-time, and moving full speed ahead — and she makes it look easy.