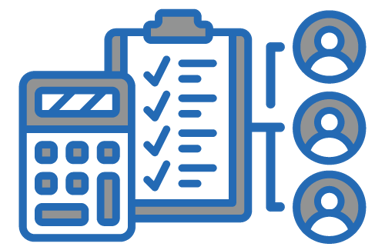 Build Your Lab Staffing Plan & Budget
Staff your histology or pathology lab in any market climate.
Lab directors know there's no such thing as a "standard" staffing plan and budget for pathologists' assistants and histotechs. Changes in surgery increases, insurance deductibles, job economy shifts, and turnover are just a few of the many factors lab directors need to consider when developing an accurate workforce hiring strategy.
Nicklas Medical Staffing's infographic, Build a Strategic (and Realistic) Pathology/Histology Lab Staffing Plan can help.
This free digital download outlines some of the biggest challenges lab directors face and offers solutions to keep your facility operating efficiently.
Download your infographic today!
Staffing & Budget Infographic
Find Solutions to Your Biggest Lab Staffing Issues
Build An Effective Lab Staffing and Budget Plan
A proactive PA and histotech hiring strategy helps pathology and histology facilities prevent:
Productivity Lapses
Workforce gaps can directly impact overall lab output.
Professional Burnout
Stretching resources too thin can increase stress in the lab.
Delayed Diagnosis
Inefficient staff coverage can prolong patient results.