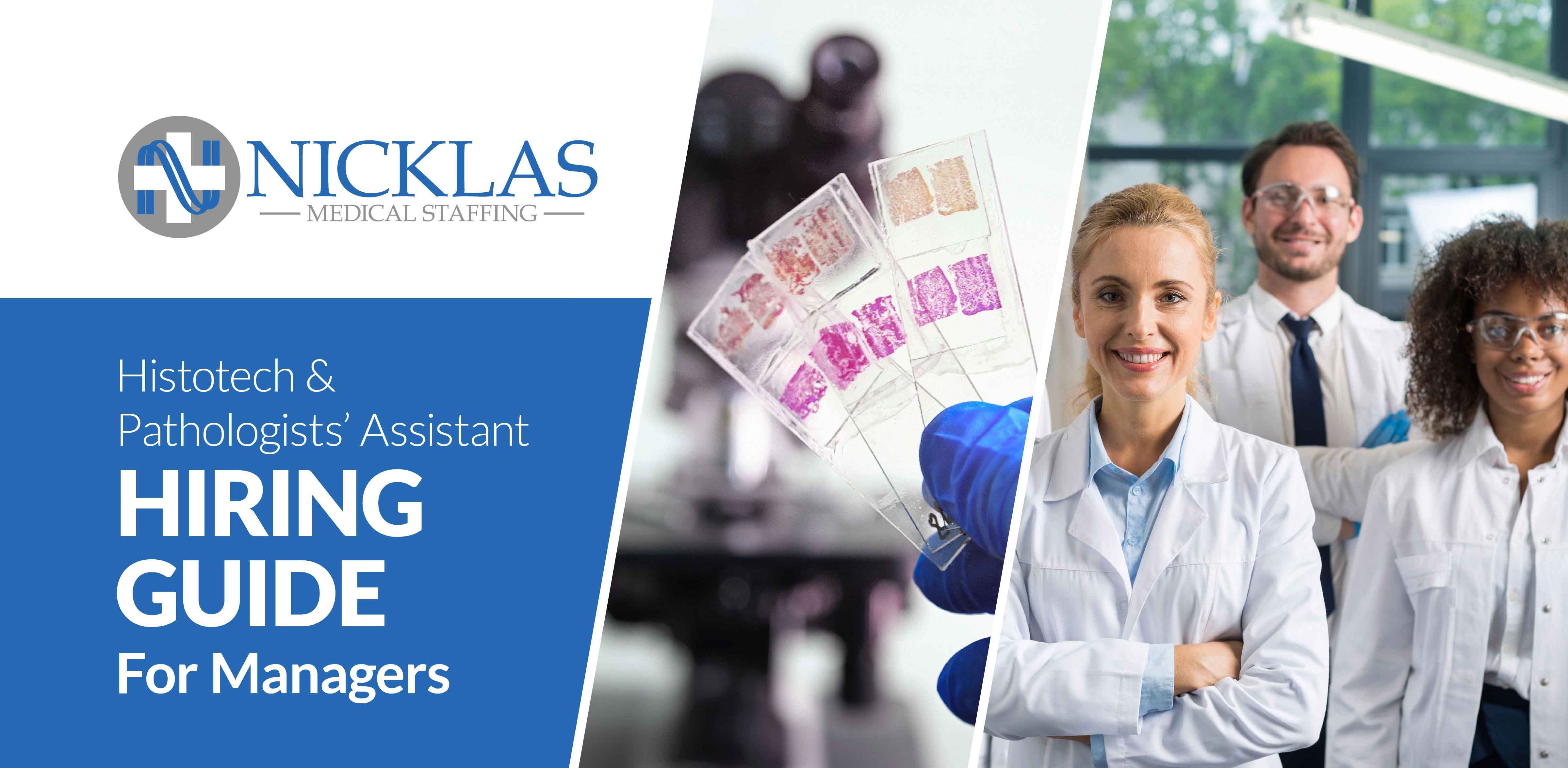 Histotech & Pathologists' Assistant Hiring Guide
Free Guide for Pathology Lab Hiring Managers
Keeping your pathology lab staffed is a full-time job. Our FREE Histotech and Pathologists' Assistant Hiring Guide helps eliminate the guesswork of the hiring process.
Updated for 2020, this guide includes data, strategies, and best practices for sourcing and hiring the very best Pathologists' Assistants and Histotechs to keep your lab running at maximum capacity.
Written by an ASCP-Certified Pathologists' Assistant with 20+ years of experience, our free Hiring Guide provides industry insider tips that will help you keep your team fully staffed.
Free Hiring Guide Download
Learn How to Increase Lab Productivity With Highly Experienced, Credentialed, & Motivated Pathologists' Assistants & Histotechs
What's Included in the Hiring Guide
Our FREE Histotech & Pathologists' Assistant Hiring Guide Covers These Critical Recruitment Factors and More...
Hiring Model
Decide if temp, permanent, or temp-to-permanent placements make the most sense for your grossing lab.
Best Practices
Insider tips to help you recruit the right PA/HT for your needs, and what to look for in medical staffing agencies to find a reputable firm to help with your search.
Compensation Data
Understand salary parameters by state and region to make informed hiring decisions.